Years ago in the police academy, we were taught the five W's and an H in police report writing. Who, what, when, where, why, and how were the questions to be asked in order to form the framework for a crime report. The best place to start an investigation is with the basic questions, or, 'just the facts'. In the spirit of succinct report writing, I give you a new feature to my blog a 'just the facts' interview with interesting fellow writers and from time to time interesting characters. This months installment is Candace Calvert.
Candace Calvert is a native Californian, veteran ER nurse, mom, grandmother to seven, and wife to a man who looks so gorgeous in a tuxedo that she calls him "Mr. Bond." Interests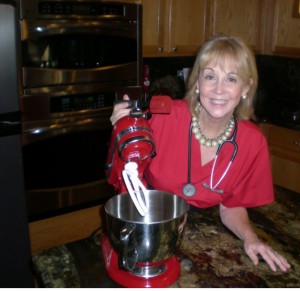 include world travel, hiking, gardening, bird-watching, and whipping up fabulous new vegetarian recipes.
What do you write?
I'm often called the "author of medical hope opera." I write fast-paced and emotionally charged inspirational medical fiction. Lights, sirens, heart-tugging romance and a healthy dose of hope. 
Why do you write?
TV medical shows rarely address issues of faith.  I want to help "Grey's Anatomy find its soul."
When did the inspiration to write hit?
In childhood: I wrote stacks of journals, neighborhood plays, and loved essay assignments. Then in 1999 my husband signed me up for an online writing class, saying "Stop talking about writing a book and just do it." Pushy, wonderful man.
Where do you set your stories?
In hospital settings, but the stories often go afield to urban clinics, search and rescue scenarios, as well as into disaster situations. I've set one series in California and one in Texas.
How did it all start?
My first published work (an essay in Chicken Soup for the Nurse's Soul) was the inspirational account of a very serious equestrian accident that landed me "on the other side of the stethoscope" in my own ER.