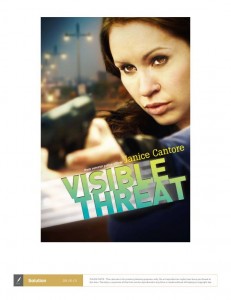 Officer Brinna Caruso wants perfection—perfect justice and a perfect world. She wants to save and protect all the innocents in the world, no matter the cost.
Orphaned and struggling to get by, Ivana and her sister left Bulgaria for America with dreams of a better life. But since they arrived in Long Beach, everything they were promised has turned out to be a lie.
After a dead girl is found in the river with a mysterious tattoo on her hip, homicide detective Jack O'Reilly asks for Brinna's help. Unaware of the depths of evil that will be uncovered, Brinna finds herself flung into a dangerous frontier—an organized human trafficking ring.