Today I'm excited to have a guest blogger, my friend Sheri Snyder who works as a para-chaplain for Pacific Youth Correctional Ministry. Sheri goes into juvenile detention in order to share the word of God with incarcerated youth. A great ministry and very tough mission field.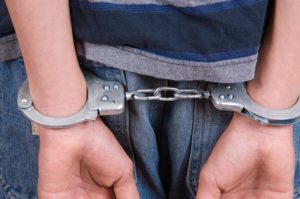 What images come to mind when I mention drug addicts, gang bangers, prostitutes, thieves, liars, and felons?  And yet these are real people; children, in fact, serving time "behind-the-walls" of youth detention facilities across America.  Consider your life if this is how others saw you for that is what IMAGE is… whether it's the image you want portrayed or not.  Consider your life if the images surrounding you from the day of your birth were those of broken families and crime-laden gang-controlled poverty-ridden neighborhoods. Can you see how image would impact how you see yourself… your IDENTITY?  If all my friends are gang bangers then perhaps that is who I am.  If my mom is a drug addict and I am her daughter that must be who I am.  Now, I'm not making excuses for the criminal activities of these kids.  But I am saying how others see us can impact the way we see ourselves in very real and tangible ways.
So what happens if you're locked into this toxic combination of image and identity?  Is there an antidote… a way out?  Most definitely!  Get a NEW IDENTITY.  When a sinner puts his or her trust in Jesus Christ to be their personal Savior, everything changes in regard to identity.  By God's grace, they are taken out of the life of Adam and placed into the life of Christ.  Before they were an enemy of God; now His beloved forgiven child.
Perhaps, you too are struggling with how others see you and how you see yourself.  Don't try to fix the old.  Instead take hold of the new.  Declare your identity as a CHILD OF THE MOST HIGH KING.  Then go and live out your identity to the fullest.  In so doing, you will be who God created you to be for His praise and His glory.
Serving to fulfill His Great Commission,
Para-Chaplain Sheri Snyder
To learn more about Sheri's ministry to incarcerated youth, check out http://sheri.pycm.org/